Chunky Knit Blanket Workshop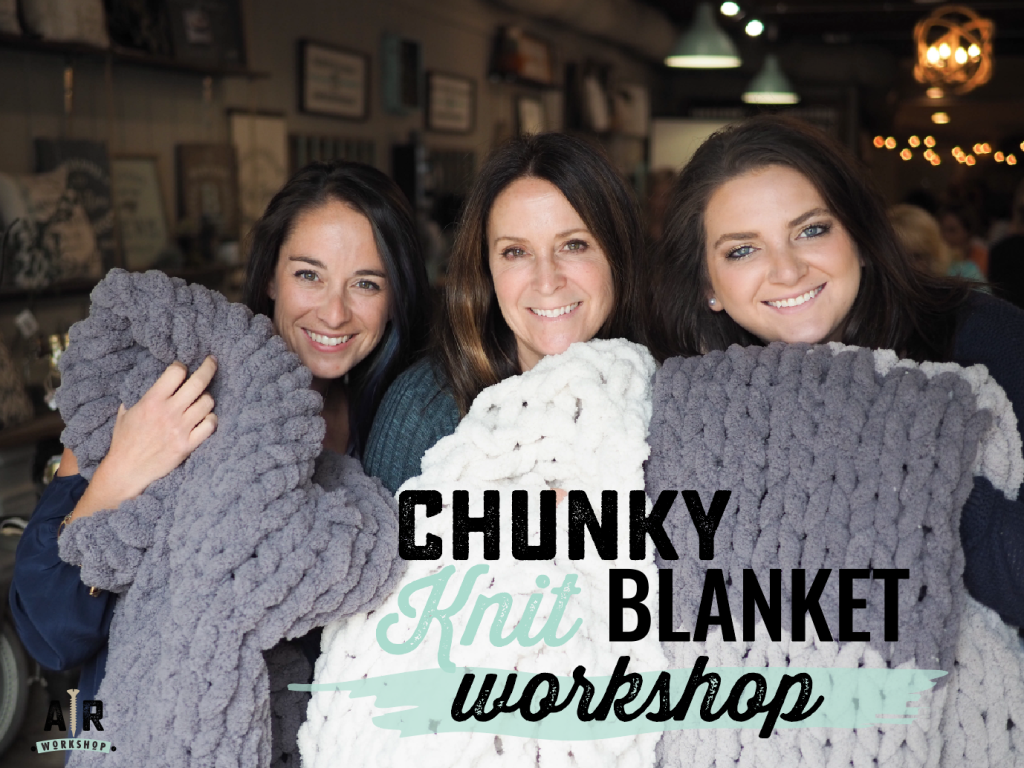 Lakeview Golf Club is excited to offer a Cozy Chunky Knit Blanket Workshop! There will be food and drink specials from Rooster's Eatery & Catering. Sign up today!!!
At the workshop you will be guided step-by-step through the hand knitting process to create a super cozy, one-of-a-kind blanket. Make one for you or one as a gift! The blanket requires no needles or knitting experience! The registration fee is $85 and includes all materials and instruction. Our standard blankets consist of 5 skeins of chunky chenille yarn to make an (approximately) 40″ x 50″ blanket. The finished size may vary depending on your individual hand-knitting process.
This is an advanced project and intended for guests aged 12 and up.
PLEASE NOTE:  Color selections are based on availability. We do our best to maintain yarn inventory based on selections. In the event that we are out of stock of your first-pick color, we will contact you. *Note: If you would like to stripe your blanket, please make a note in the comments section of your color selections.
HOW TO REGISTER:
Click here to register. The event login password is 1120.
Your seat in the workshop will be reserved for 30 minutes while you complete the Checkout process and submit payment. (No need to enter in Seating Preference at checkout.)
You will receive an email confirmation once your registration is complete.