Hot Air Balloon Launch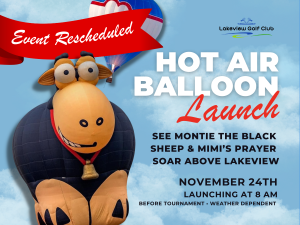 Weather affected the November 11th launch of Montie the Black Sheep and Mimi's Prayer from Lakeview, so we're going to try again before the Tschida Tryptophan Tournament on November 24th.
Treasure Valley Balloon Rides is launching two of their hot air balloons from Lakeview at 8 am on Friday, November 24th, weather dependent.
Don't miss this spectacular sight.