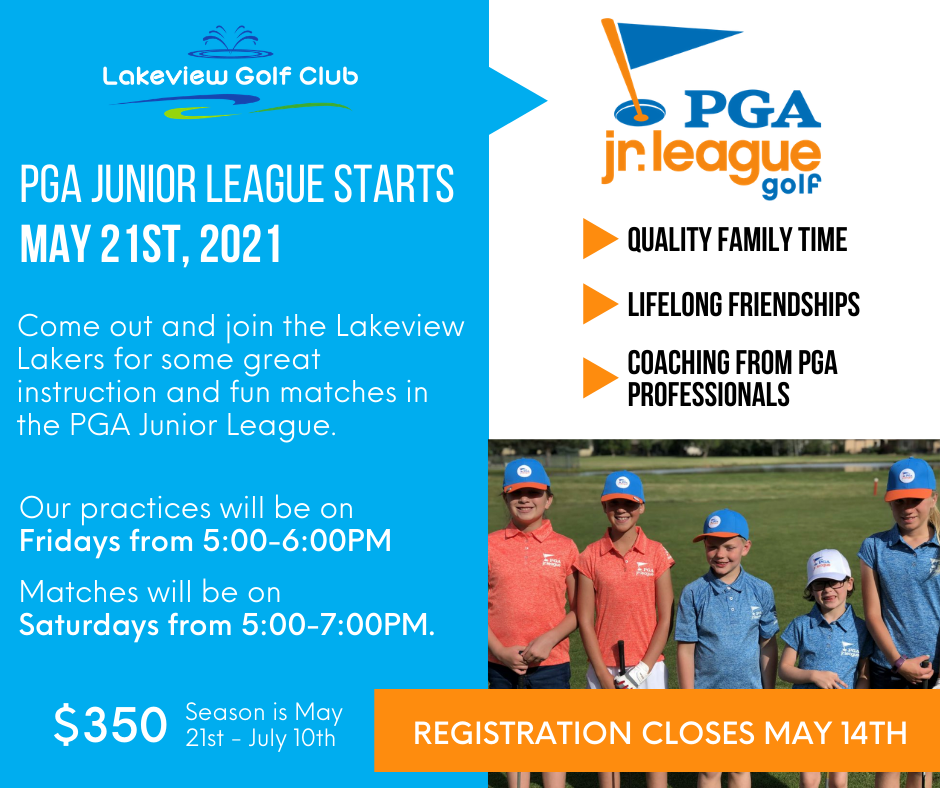 PGA Jr. League ⛳️
PGA Junior league starts May 21st, 2021
Come out and join the Lakeview Lakers for some great instruction and fun matches in the PGA Junior League.
Kids will receive a packet that includes a team jersey and play in 2 person matches against other teams at Lakeview.
Our practices will be on Fridays from 5:00-6:00PM
Matches will be on Saturdays from 5:00-7:00PM.
$350 (Season is May 21st – July 10th)
REGISTRATION CLOSES MAY 14th